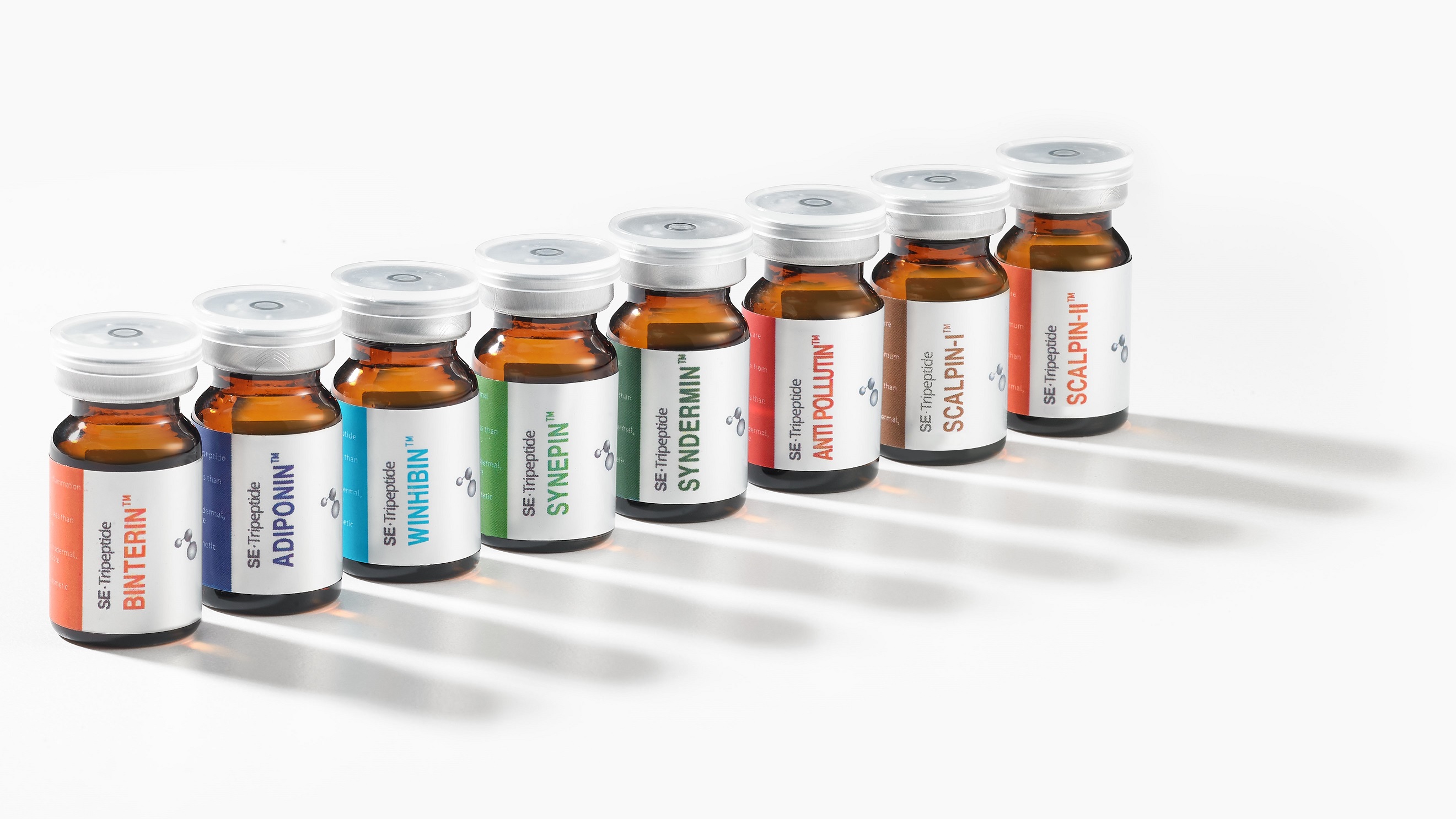 SupadElixir Co., Ltd. signed a contract with a major domestic esthetic brand to provide mass supply of SE-Tripeptide™ (an independent ingredient). SupadElixir Co., Ltd. has worked hard to develop the Korean premium aesthetics market, starting with this contract.
SE-Tripeptide™ is a brand name for 18 peptides, a group of 3-4 mer peptides that derive from major functional motifs of a variety of human proteins. Each SE-Tripeptide™ has superior efficacy and high skin permeability, thus helping to improve various skin problems. In addition, it is a biocompatible material that is not only safe but also structurally stable. It can go through severe conditions (50ºC, 4 weeks) and be stored at room temperature for a long time but poly peptides are easily deteriorated by direct sunlight and high temperatures.
The SE-Tripeptides included in the supply contract are Winhibin™, Synepin™, and Syndermin™. Winhibin™ is a tripeptide derived from Sfrp5, which brings brightening effect to the skin by reducing melanin synthesis. In addition, it helps to remove harmful wastes from the skin by promoting 'autophagy'. Synepin™ and Syndermin™ are peptides derived from EGF (Epidermal Growth Factor) and FGF-1 (Fibroblast growth factor-1) respectively. They are helpful for skin regeneration and wrinkle reduction by stimulating epidermal proliferation and collagen synthesis in the dermal layer.