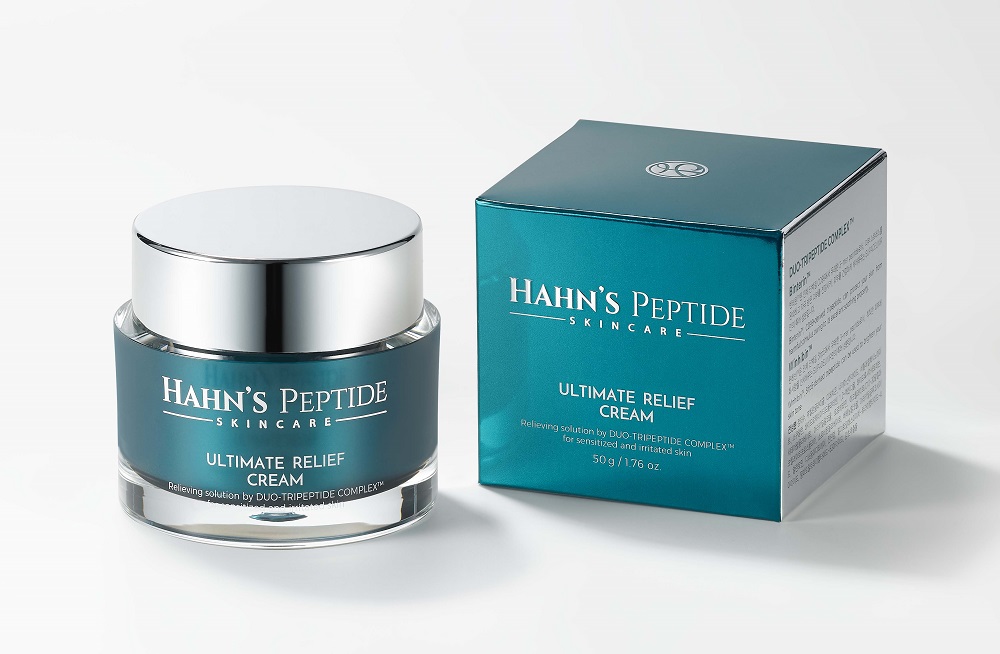 Your makeup would end up being ruined by the combination of sebum and sweat during hot summer days, no matter how well it is done. HAHN'S PEPTIDE's Ultimate Relief Cream, which controls skin oil to keep your skin hydrated and fresh, has gained huge popularity among customers.
HAHN'S PEPTIDE's Ultimate Relief Cream is a mild soothing cream with emulsified formula that calms sensitive skin due to external stimuli like laser surgery. It refreshes the skin with its oil-free light texture, which is perfect for hot summer days.
It contains the company's own tripeptide BinterinTM, for which Kangwon National University School of Medicine received the world's material patent. Ultimate Relief Cream is absorbed to structures in the skin to keep it hydrated, helping to restore the skin damaged by ultraviolet rays.
Its 'Niacinamide' and 'WinhibinTM,' which are notified by KFAD as whitening materials, maintains the skin healthy and create a clear skin tone.
"Unlike most other functional creams which are oily and leaves a sticky finish, Hans Peptide's Ultimate Relief Cream calms sensitive skin and is easily absorbed with no stickiness. We hope this product will help to soothe and relieve irritated skin during hot and humid summer days," said an official from Hans Peptide.
Hans Peptide's Ultimate Relief Cream contains is made from hypoallergenic mild formula without nine ingredients including animal raw materials, flavor, tar color and talc. It passed skin irritation test conducted by Korea Dermatology Research Institute and was proven to have no skin irritant substances. It is safe for anyone - all ages, all genders - and by the whole family.